Shell Fuels
Shell's differentiated fuels are the result of extensive research and testing both in races and under typical daily driving conditions.
Why choose Shell fuels?
Motorists are looking for advanced fuels to help: increase their car's performance, achieve optimum combustion, and consequently fuel economy, and reduce emissions.
Shell's differentiated fuels are the result of extensive research and testing both in races and under typical daily driving conditions.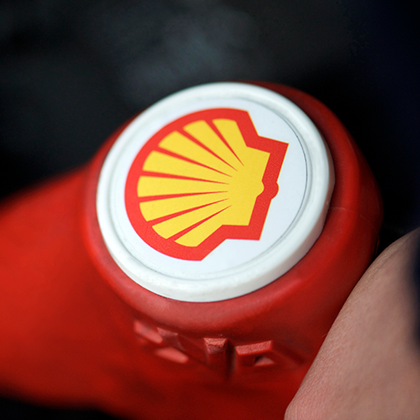 Over the years, Shell has performed road trials equivalent of going round the world thousands of times. That's why you can always be sure that, from refinery to road, our fuels are top quality. This is Shell's seal of approval.
So, next time you fill up, make sure it's at a Shell branded retail station!

Shell V–Power
Shell V–Power
Shell and its passionate fuels scientists, supported by our 65-year technical partnership with Ferrari, have created Shell V-Power petrol with a higher octane rating.
Shell V-Power is a unique, differentiated petrol designed to improve performance and provide protection through advanced technology.
Shell V-Power was created with the aim of maximising fuel performance, first on the racetrack and then on the road.
Its unique advanced formulation is designed to offer even greater power and protection throughout the car's life, embodying the special features that help your engine deliver its performance potential, whatever car you drive.
The petrol that is designed
to clean your engine while you drive
and offer you better car performance.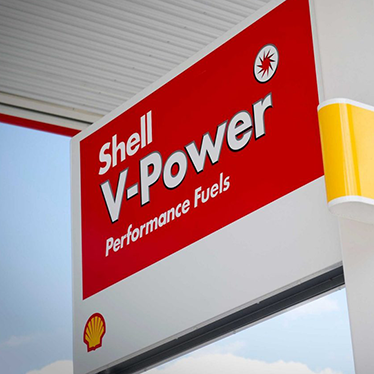 Shell V-Power contains:
The formulation of Shell V-Power with a minimum Research Octane Number of 98 was designed to offer even better engine performance and protection. The additional octanes, which are enriched with special additive technology, significantly boost combustion in the engine. The motorist can, therefore, enjoy a relaxed drive thanks to the smoother engine operation, from the very first fill.
Friction Modification Technology
Friction Modification Technology is used in Shell's racing fuels that power Ferrari's single-seaters in Formula 1.This special technology embodied in Shell V-Power is designed to reduce friction in critical engine areas, helping deliver more power to the wheels.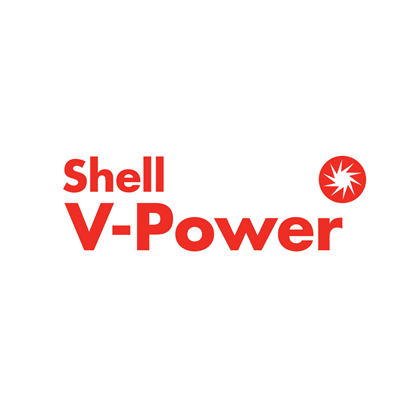 Shell V-Power is designed to prevent the build-up of performance-robbing deposits on the intake valves and fuel injectors. In addition, it is formulated to remove existing deposits and improve engine response. Used regularly, Shell V-Power Racing can help keep a new car performing like new for longer and can help rejuvenate older cars.
With Shell V-Power, every drop of fuel promises you better engine performance.
Better performance. Better protection
Shell V-Power Diesel
Shell V-Power Diesel, new, advanced Diesel
Shell, constantly driven to develop and improve its fuels, created the new Shell V-Power Diesel, which is designed to guarantee you maximum engine performance and unique driving pleasure!
Specifically, Shell V-Power Diesel contains a new, boosted cleaning technology giving it 30% more cleaning power. Usually, over time, deposits form in the fuel injection system, which may lead to power- and performance-robbing Shell V-Power Diesel can solve that problem since it is specially designed to act instantly in the engine, restoring and maintaining its power thus maximising its potential and performance.
In addition it has the unique GTL technology. Synthetic GTL (Gas to Liquids) is a special component developed exclusively by Shell's laboratories. Made from natural gas it stands out for its exceptional cleanliness offering cleaner and efficient combustion. It also has a much higher cetane number compared to regular diesel. Moreover, Shell V-Power Diesel has special anti-corrosive properties that prevent corrosion on the metal engine parts, antifoam properties for quicker and more effective refuelling, and exceptional low-temperature properties that ensure optimal fuel performance even at very low temperatures.
Furthermore, the new Shell V-Power Diesel is environmentally-friendly thanks to its cleaner combustion; in fact it is the only diesel on the market with a molecular marker, a substance which guarantees 100% the quality of the fuel in your tank.
Shell Lubricants
At Shell retail stations, you can find the advanced technology lubricants Shell Helix and Shell Rimula, both for passenger vehicles with petrol engines and small diesel engines, and for professional drivers of vehicles with heavy-duty diesel engines.
Shell Helix for passenger vehicles
The Shell Helix lubricant range is suitable for petrol engines and small diesel engines. It contains the unique patented Shell PurePlus technology combined with the active cleansing technology. This unique combination means that the Shell Helix Ultra lubricant range can provide even higher levels of cleansing and performance - that lower cost base lubricants cannot achieve.
Thanks to this combination, in rigorous industrial testing on engines, Shell HelixUltra lubricants achieved 65% greater piston cleanliness, thus exceeding by far the minimum industry standards.
Superb Cleanliness / Wear and corrosion protection / Extended engine life / Fuel economy / Longer oil-change intervals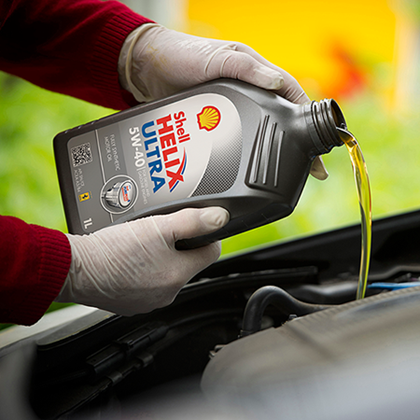 Shell Rimula for professional drivers

The Shell Rimula oil range, containing the new Dynamic Protection and Dynamic Protection Plus technologies, is designed for heavy-duty diesel engines.

The new Dynamic Protection Plus technology gives the engine outstanding wear protection both on- and off-road, and in all weather conditions, plus it is ideally suited for any temperature start up. It defends against acid and deposit build-up thus protecting the engine and extending its life as well as lengthening the oil-change intervals.

 

Choose Shell Rimula lubricants in order to Reduce maintenance costs and emissions / Minimize wear and deposits 

}