Site Manager
An exciting business opportunity that... you pass by every day!
Site Manager
On this page you can learn about the unique opportunity we're offering you to start up and operate you own business with the support of Coral S.A., one of the leading Greek companies in its field, with a proven track record of truly helping its retailers to achieve their aims.
Today's retail stations are not just about vehicle refuelling. Our customers are now looking not only for a broad range of products and services but also for top quality service that meets their needs. It is therefore vital that Shell-branded retail stations operate in such a way as to totally cover every need of today's motorist.
If you're interested in this kind of collaboration, then a bright future awaits you as a member of our ''state-of-the-art retail stations'' network. In addition, you'll be offered exceptional facilities and benefits, specialized training and know-how which will help you to showcase your skills, achieve your objectives and become a successful entrepreneur.
Please take a few minutes to read through this page to get the basic facts. Then, if you're interested, complete the application form on this page and send it to the address indicated.
Don't forget to complete the field for the locations where you would like to manage a retail station/stations. Remember to enter the ''application code'' (if any) in your application.
Your application will be assessed and you'll be informed about the next steps.
Working together towards success
Coral S.A. is a Greek company operating 700 liquid fuel retail stations under the Shell global brand. In addition to high quality fuels we also offer a comprehensive range of products and services.
As a company we're constantly looking for ways to become even better. We're committed to serving our customers and constantly on the lookout for ambitious entrepreneurs to help us achieve this. By combining our experience, resources and support with your talent, positive approach and a passion for retailing, we're creating a strong alliance.
What are the next steps?
In short, the collaboration will be multi-level. As an entrepreneur (self-employed retailer) you'll contribute to the success with your skills and commitment, while we'll provide you with the retail station together with its basic equipment, the know-how, training and support. We give particular emphasis to the way we'll be working together to grow the business within an honest, open, collaborative environment.
Our collaboration is sealed with an employment contract, with specific terms and conditions, which broadly states that:
You manage your own business as a new entrepreneur. Every month you'll receive an agreed fixed remuneration (flat fee) to partially cover your operating costs. Alongside this you'll receive commission on fuel and lubricant sales as well as commission on the additional profits from the forecourt shop and carwash. 
Grow the business and exceed estimated sales and your income will increase accordingly. 
You employ and manage your own staff. 
Coral determines the range of products in the shop. 
At regular intervals, your local Sales Inspector will review your business activities, so that they can offer you their support and we can make sure that you exploit all opportunities to the maximum, for the success of your business.
Guarantees and profits
At the start of our collaboration Coral will require security in the form of a bank guarantee and working capital. The amount of each will depend on the type of Shell retail station you undertake to manage. For instance, the minimum required working capital starts from €10,000, and the minimum guarantee from €25,000, approximately.
Both the bank guarantee and the working capital amount will be returned to you in the case of interruption of our collaboration, in accordance with the terms of the contract you signed.
You will also need to pay an initial sum (€3,000 + VAT) to cover the cost of your training.
This training is essential so that you can comply with the safety standards of the company and meet the operational needs of the retail station.
In addition, the company shall train you on all products and services offered at Shell retail stations, so that you, in turn, will be able to train your staff, enabling you to offer the best possible service to our customers.
Your profits will also depend on the type of Coral retail station that you take on and its specific location. Depending on your performance Coral always gives you the chance of increasing your income if your results exceed the targets set in your business plan.
Furthermore, we help you to prepare your business plan by providing you with a detailed sales forecast and corresponding expected profits.
Specialized training
Specialized training
The initial training includes a (2-month) 10-week induction course in a model station / training centre, which operates normally. This will give you a true feeling of day-to-day business operations and of what is needed to make the business successful. In parallel, you can follow a series of specialized training programmes which will increase your knowledge as you progress.
Length of programme (2 months) - 10 weeks
in a model station / training centre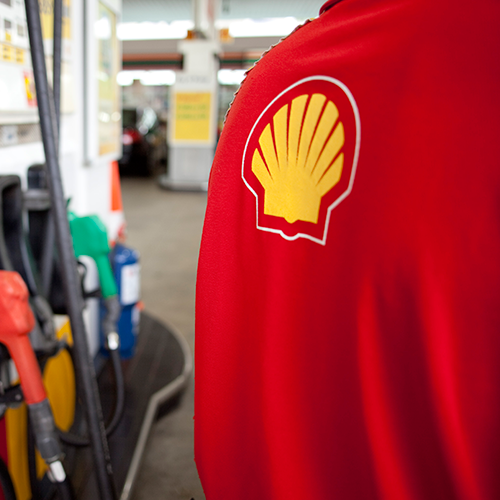 Working together towards success
Before collaborating with us you must have read and accepted our General Business Principles.
If you're interested in our proposal simply complete the relevant application form and send it to us. Then, if your application meets our initial criteria, and we're in a position to fulfil the conditions (e.g. immediately available retail station in the area you're interested in) we'll soon contact you to inform you about the next steps in your evaluation process and to answer any questions you may have.
After completion of the evaluation process and your training, we'll offer you a Shell-branded retail station, that is best suited to your competencies. The offer will also include a projected profit statement. From that moment on, we'll do our utmost to build a solid business relationship with you since we'll be working together towards success!
Shell Site Manager Profile
Requirements:
Secondary education
Experience in sales or customer service
Basic computer knowledge
Preferred qualifications:
Degree or diploma 
Knowledge of English
Experience in managing people
Age 25 - 40 
Other attributes:
Positive attitude
Reliability and consistency
Solid communication skills
Priority-setting
Effective monitoring of targets
Apply now!
Click here to submit your application online,
or send it by post to the address below:
Coral S.A.
12 A, Irodou Attikou Street, Maroussi
Athens, GR 15 124
(Attention Mrs. Dora Zarbi)