Coral Pass National Network
Many companies in Cyprus and in Greece, more than 3,000 companies, as well as a total of more than 80,000 card holders trust Coral Pass!
What does Coral Pass have to offer?
Coral S.A.'s Coral Pass offers:
effective management 

easy transactions

network of retail stations throughout Greece 

choice of products / services defined by the needs of the specific vehicle

setting of value or quantity limits

chip technology security

real-time transaction monitoring 

credit, to improve cash flow 
To instantly access all details of your Coral Pass card transactions you can use Coral Pass–on-line. For more information, click here. 
Coral Pass Online National Network
Coral Pass Online National Network
The innovative Coral Pass online offers you:
instant access to order or cancel a card, set limits, change details 

processing of data based on criteria (driver, vehicle, fuel consumption), and per cost centre/unit 

a full picture of each vehicle, driver etc. through the monthly account statements

instant, accurate and secure transmission of information 

statistical reporting aimed at cost and fuel consumption reduction, and exporting of data to MS Excel

For instant access to Coral Pass Online click here. 
The Coral Pass fleet card was designed to provide support
to businesses for secure and fast management
of their transport expenses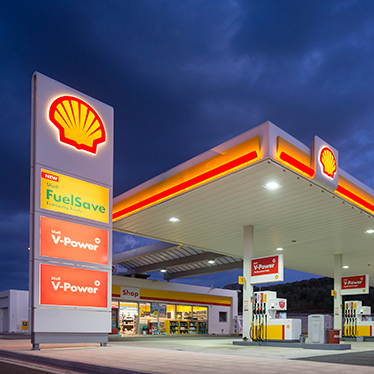 Coral Pass - FAQ
For more information about Coral Pass, and the terms and conditions of its use, please call our Customer Service Centre representatives on:
210 9476519
or send a fax to 
210 9476601                                                                                                                                                                                                                                                                                                                                                                                                                                                                                                         
7000 1000                                         
or send a fax to                                                        
+357 22818244                          
Which companies can acquire a Coral Pass card? 
The Coral Pass card can be used by drivers of company fleets or by drivers of commercial road transport companies who purchase fuel supplies at Shell-branded retail stations. 
Can the card be used in Europe?                                                                                                                                                                                                                                                                                 No, the Coral Pass card can only be used in Cyprus and Greece.  
What can you buy with Coral Pass?
The card can be used to pay fuel or other products and services,
depending the purchase category. According to your choice, numbers, such as 0,1,2,3,4 etc. are clearly typed on your card and  define the card's use.                                                                                                                                                                         
 Is the card associated with the driver or the vehicle?                                                                                                                                                                                                                                                 The card may be designated for use by a specific driver or vehicle, depending on the company's needs. (The Vehicle Card is embossed with the vehicle registration number whereas the Driver Card is embossed with the name of the driver).
How long is the card valid for?                                                                                                                                                                                                                                                                                     The card is valid for three years from the date of issue. 
How is the card issued?                                                                                                                                                                                                                                                                                                The card can be issued through the Customer Service Centre by calling +30 210 9476519, or sending a fax to +30 210 9476127 for Greece and by calling 

70001000, or sending a fax to +357 22818244

 for Cyprus. You can also send an e-mail to [email protected]. A Customer Service Centre representative will contact the customer to initiate the card issuing process.
Can a second (additional) card be ordered?                                                                                                                                                                                                                                                                Anyone who is already a Coral Pass holder can order additional cards by contacting the Customer Service Centre on +30 210 9476519 or by sending a fax to +30 210 9476601 for Greece and  on 

70001000, or sending a fax to +357 22818244

 for Cyprus.    
When will the card's PIN be sent?                                                                                                                                                                                                                                                                                    For security purposes, the cards and special PIN codes will be sent separately from each other. During the first transaction you will be asked to change the PIN code so that you will be able to insert a PIN code of your choice. In case you forgot the PIN code, please contact the Customer Service Centre and a new card will be issued. 
When a card expires, will it automatically be replaced?                                                                                                                                                                                                                                              Yes, before the old card expires a new one will automatically be sent to the mailing address indicated. The card expiry date appears in the second line of the customer data printout, after the VAT number.
​

}